Services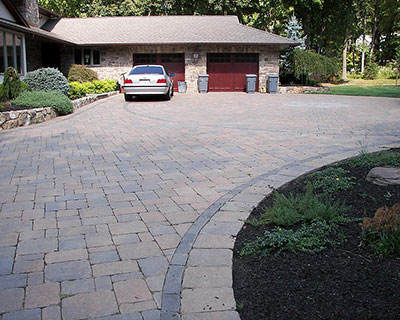 It's vital to hire a competent and experienced contractor for all your home improvement projects. With a professional contractor handling all your property improvement concerns, you will be assured of fast services and top-notch results. If you are a New Jersey property owner, Global Contracting can provide all the services you need. You won't have to hire multiple contractors just to fast track the completion of your project.

With a team of veteran hardscapers, designers, masons, and paver specialists, we can easily handle any property improvement job. We offer free project estimates so clients can see how much they would pay for the services that we will provide for them. Our affordable rate is also one of the reasons why we're favored by many clients in Bloomfield, Wharton, Dover, Paterson, and other NJ locations. Moreover, Global Contracting is trusted by clients for our exceptional skills, adherence to specifications, creativity, and great customer service. Please call (800) 292-3268 to get more details about our range of services.
Hardscapes
We are expert hardscape builders with proven record of creating one-of-a-kind hardscape features. By using premium materials such as pavers from trusted names such as Grinnel and Anchor, we provide amenities that are extremely sturdy, functional, and eye-catching. We can create various hardscapes such as retaining walls, steps, walkways, driveways, patios, decks, and sitting walls. We'll create any of these paver structures following your chosen design or theme for a custom look, so feel free to tell us your design requirements. The great thing about hiring us to handle your hardscaping project is that we don't charge hidden costs or exorbitant rates that will ruin your budget.
Pools
We've been creating custom-designed pools for over a decade now, making us well adept in installing such amenities. We can create your dream pool following a specific design or style – infinity, lap, island, or kidney shape. Our crews follow industry standards when building pools, so you're assured of their exceptional build quality. We can add amenities to make the pool area more relaxing, including chaise lounges, umbrellas, fire features, shade structures, and many others. Just tell us about your pool specifications, and our pool builders will work meticulously to give you an awesome water feature that you'll enjoy for years.
Outdoor Living
If you're looking to hire experts in making clients' properties more functional and appealing, you've come to the right place. Global Contracting employs seasoned workers who have created numerous outdoor living amenities. We have designed and built exceptional outdoor features for numerous commercial and residential properties across NJ. Among the best amenities that we recommend are patios, pool decks, outdoor kitchens, fire features (fireplaces, fire pits, fire bowls), gazebos, and sitting walls. Just like how we build other amenities, we use only top-notch supplies and materials from our long-time partners. Likewise, we strictly follow our clients' design requirements to ensure that the end products are just as how they envisioned. We can also create custom-designed features that are guaranteed stunning and long-lasting.
Snow Removal
When the winter season arrives, keeping your property clear and safe becomes a priority. We understand the challenges of dealing with snow and ice, so we are here to offer you the best solutions. Our team of snow removal experts is licensed and experienced, ensuring that the job is done meticulously and efficiently. Whether you are a residential homeowner or a commercial property owner, we have tailored services to meet your specific needs. We take pride in our prompt and reliable service, understanding the importance of a quick response during snowstorms. We use state-of-the-art equipment and proven techniques to clear snow and ice from driveways, sidewalks, parking lots, and other areas, creating safe pathways for you, your family, or your customers. Our customer-centric approach means we provide free estimates, so you know the cost upfront with no hidden fees. Count on us to handle the snow and ice so you can enjoy a worry-free winter. Read More About Snow Removal >>
Please connect with us today, and let us build your dream outdoor amenities.