Dublin Cobble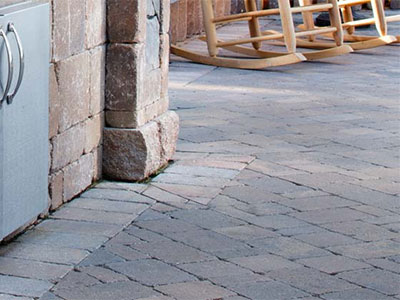 CLASSIC COLLECTION
A true classic, its gently distressed surface and antiqued edges whisper quiet, timeless sophistication. Smaller than Bergerac and featuring a wide array of shapes, Dublin Cobble® creates a casually elegant, time-worn look recalling the hand-laid stone of centuries-old Mediterranean villas.



Specs
3 PIECE

5-15/16 x 2-15/16 x 2 3/8
5-15/16 x 5-15/16 x 2 3/8
5-15/16 x 8 7/8 x 2 3/8
All measurements are approximate.
Contact your local Belgard dealer for details.
Colors
| | |
| --- | --- |
| FLASH BROWN | SABLE BLEND |
Patterns
| | |
| --- | --- |
| 3 PIECE PATTERN A | 3 PIECE PATTERN B |
| 3 PIECE AND LARGE SQUARE | LARGE RECTANGLE RUNNING BOND |
| LARGE RECTANGLE 90° HERRINGBONE | LARGE RECTANGLE AND SQUARE 45° HERRINGBONE MODIFIED |